The Residents
---
The Residents latest project is called THE RESIDENTS' GINGERBREAD MAN.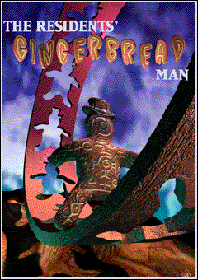 It is both a new music album and a new CD-ROM, on one disc!
Here is a 1 minute music sample in Quicktime Sound Movie format which requires QuickTime 2.0 and MoviePlayer 2.0 to work.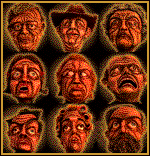 The interactivity allows one to explore the inner thoughts of nine characters who each have rather strange outlooks on life.
Due for release in October on the Mac and January for Windows. Cover art and animation design by Jim Ludtke. Published by ION.
THE RESIDENTS' FREAK SHOW CD-ROM for Windows is due for release in October as well. Published by The Voyager Company.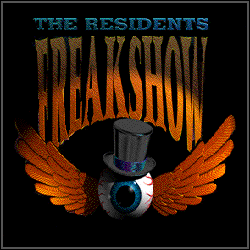 THE ORIGINAL SOUNDTRACK FOR FREAK SHOW, an audio only CD has been released as well. Published by Euro Ralph in Europe and ESD in the USA.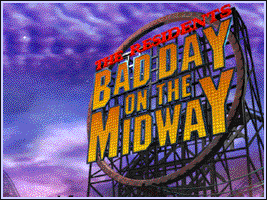 Coming in 1995: THE RESIDENTS' BAD DAY ON THE MIDWAY CD-ROM
---
Copyright ©1994 - The Residents (All rights reserved)
---

Back Stage

sf/Telecircus