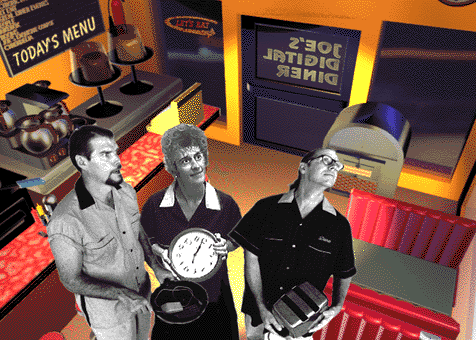 Joe's Digital Diner Home Page

Click on one of the Guest Servers to see the current line up of online digital specials.
Click on the Menu for a list of current Blue Plate Specials and events at the real world Joe's Digital Diner.
Click on the Jukebox to play available selections.
Click on the Booth to join the online Chat.
---